It's hard to believe that it's Back-To-School time again and before we know it, Thanksgiving and the holidays will be upon us. So, as we say good-bye to summertime, we're getting ready, or at least thinking about, long sleeves, sweaters and holiday dresses.
We're just beginning to post some of our new arrivals from Dolls and Divas, Baby Toes, Cachcach and Haute Baby. We are updating our pages daily, but here are some new arrivals from our Fall/Winter collections.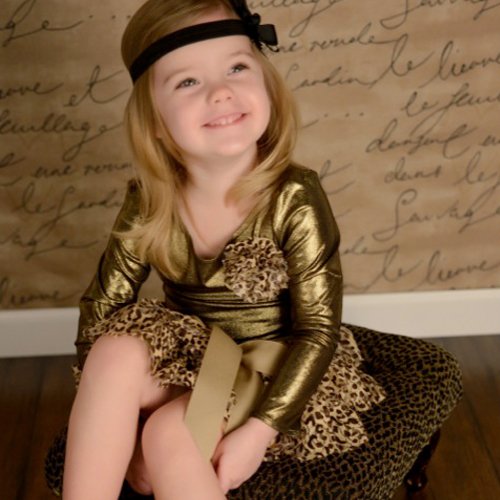 Dress up wouldn't be the same without a fabulous collection from Dolls and Divas Couture to choose from. Their party dresses for toddlers are always tasteful and absolutely lovely for that special occasion on your little girl's social calendar. Just in is their Blaine dress that features a bronze top that drops down to a 3-tiered, cheetah print skirt. The bodice is accented with a pin in the same cheetah fabric. So fierce! Available in sizes 2T, 3T and 4T for $78.00.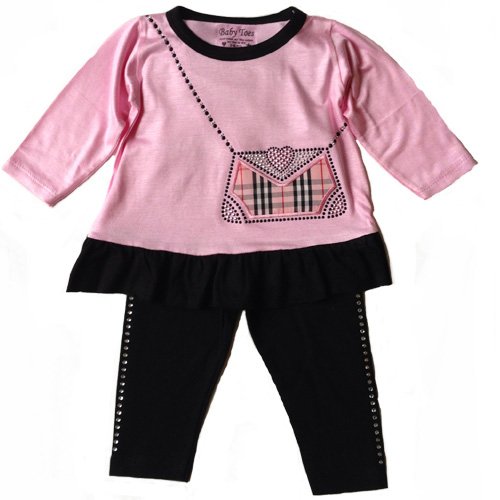 New to our Baby Bling Street family is Baby Toes. This is a wonderful mother-daughter company located in New Jersey. We fell in love with their children's casual wear that we just had to bring these great designs to you. Nothing says "fashionista" then a Burberry-inspired, plaid purse appliqué accented with silver and pink sparklers on the tunic top. The pants have rhinestone-like stud appliqués running down the outside of each leg. This is a great outfit for Sunday lunch with Grandma and those casual holiday family get-togethers. Available in sizes 6-12, 12-18 and 18-24 months for $52.00.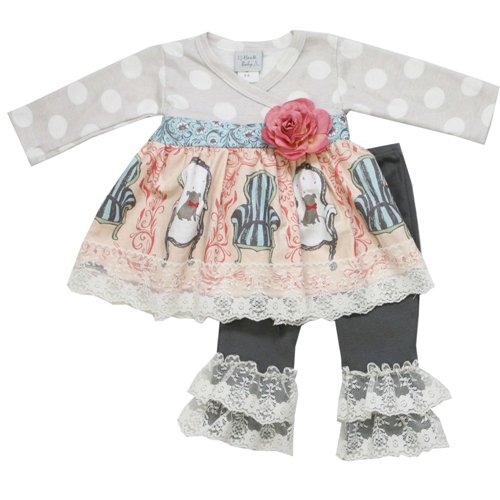 Another great casual outfit is Maddie Jewel by Haute Baby. Once again, Haute Baby's clothing for babies and toddlers exemplifies beautiful designs, and always with a touch of whimsy. This adorable tunic top with lacey bottoms has little puppies with bowties sitting patiently on a collection of antique chairs. The cross over top, beige with white polka dots, is accented with a removable floral pin for just a touch of bling. The Maddie Jewel crocheted cream-colored cap is the perfect accessory. Your little girl will be absolutely charming in this jewel of an outfit. Available is sizes 12, 18 and 24 months for $64.00.
All the above are currently in stock and more can be found in our New Arrival section. Stay tuned, as we'll be bringing you some new collections for baby boys as well.
Enjoy the rest of the summer. The crisp autumn air will be here before we know it!