Our Summer Clearance Sale is still going on as we make room for our new Fall and Winter collections arriving daily. While we have many wonderful items on sale, here are five our favorite baby bling things from dresses to baby jewelry to hair accessories with great savings.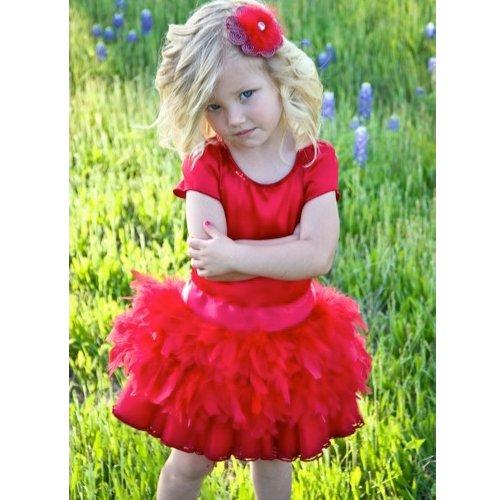 Starting with dresses, our Dolls and Divas Couture "Chloe" dress is on sale now with a savings of 35% off the original price. This is a vibrant red satin and feather tutu dress that any daring little fashionista would love to wear. And, feathers are so in! It's the perfect special occasion or holiday dress for toddler girls. The dress also features red sequins at the neck and trim the sleeves for even more bling, as well as a large bow at the back. Pick this dress up now and save $45.00 off the original price. A classic that's always in style!
Dolls and Divas Couture "Chloe" Dress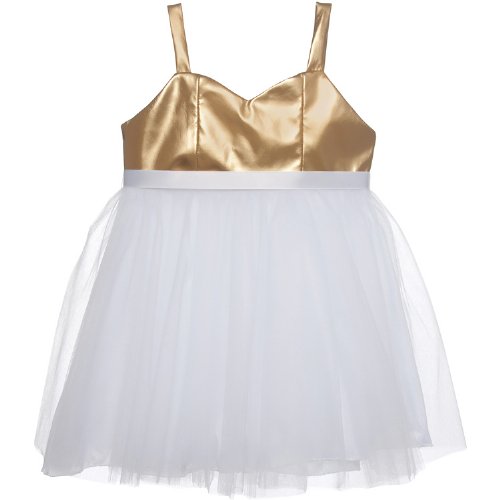 Also from Dolls and Divas Couture is our Gold Lame´and Tulle Party Dress for baby girls. Nothing says bling like gold lame´, right ladies? And won't your little darlin' look absolutely adorable in this dress. The bodice is a gold lame´-like pleather with a full skirt of white tulle over white satin. Perfect for any special occasion and holiday event this coming season. And, at a great savings of 45% off the original price, it's hard to resist!
Dolls and Divas Couture Gold Lame´and Tulle Party Dress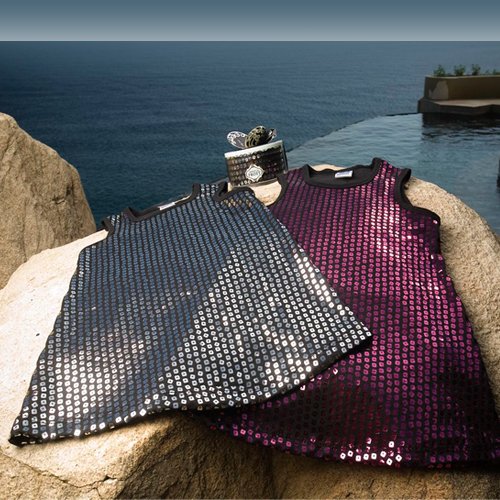 From Angela Frost's Black Tie collection, we're featuring the sequin "Flutter By" party dress for toddlers in black or magenta at a savings of 40% off. And, the sequin matching leggings and headband are now 50% off as well. But, what's great about this collection is that they're really not "sequins" at all, but a shiny, soft fabric made to appear like the real thing! This is a great savings that can't be beat for such a fabulous brand. The dress is on sale now for only $43.00!
Angela Frost's Black Tie "Flutter By"
Shop our Summer Clearance Sale for other great fashion deals from your favorite children's designer brands like Cachcach, Haute Baby, Roki & Zoi, Rachel on the Flower and more!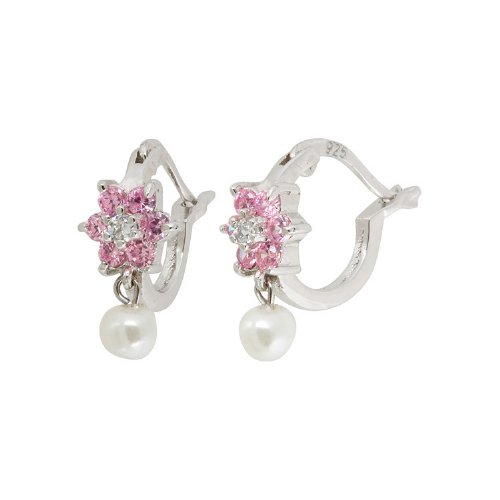 Many of our Babs Tilly jewelry is also on sale this summer. Our favorite baby bling thing from this category is the sterling silver and pink cz flower earrings which features a dangling freshwater pearl. Her face, as well as her outfit, will surely be brightened up when she wears these loving earrings. On sale now for only $29.99. These earrings make a lovely birthday gift and are the perfect flower girl accessory as well.
Babs Tilly Sterling Silver and Pink CZ Flower Earrings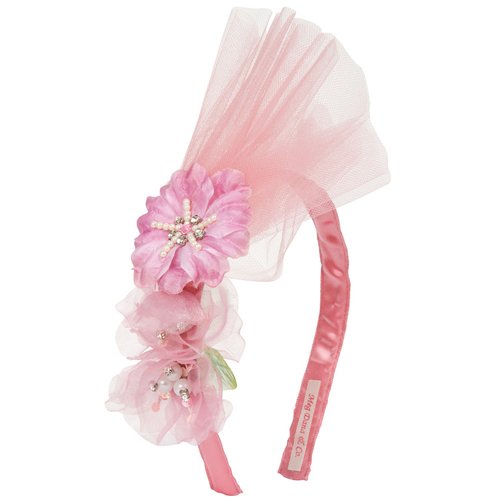 Rounding out our favorite bling things on sale this summer is our entire Meg Dana hair accessory collection. All headbands, which are beautifully handmade, are on sale for 50% off! They feature tulle, pearls, and sequin accents that coordinate with most of our fashion designs we feature at Baby Bling Street. We know you will just love the quality that Meg Dana puts into every one of these darling headbands.
Meg Dana Special Occasion Pink Tulle Flower Medley Headband
We're so excited about our Fall/Winter 2013 collections coming in daily. We post as the merchandise arrives, so check out our New Arrival category often if you don't want to miss out on some wonderful fashion for your baby and toddler girls and boys.