A baby shower gift for a new mom need not cost a fortune. There are so many countless things a new mommy needs that no matter what your budget, you can find something she will no doubt need for her new baby.
And, many of our Gifts for Mom at Baby Bling Street have been invented by moms, clearly out of a need they realized was not being met… so they created these items themselves and brought them to market. We love supporting these moms and their businesses by carrying their lines and hope you will, too.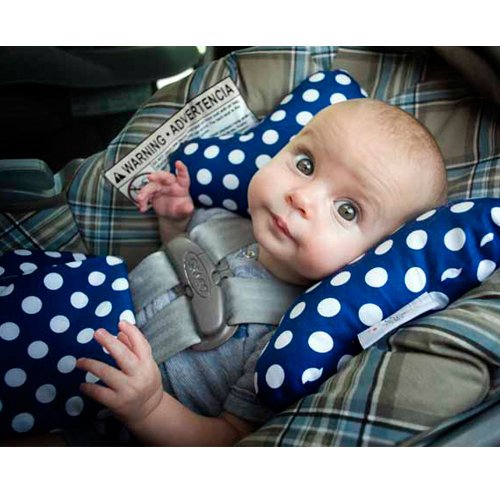 1. Baby Elephant Ears was created by mother of four, Alicia Overby. Her second child, Finn, just could not get comfortable. After endless hours of tears and sleepless nights, Alicia took Finn to the doctor to find that from the strain of labor he was experiencing neck pain, adding to digestive problems he was experiencing. The doctor suggested that Finn's neck and head be better supported and after not finding anything suitable, Alicia took matters into her own hands, and developed Baby Elephant Ears… the first neck support pillow for babies. This wonderful product aligns baby's spine even aiding in baby's digestion due to proper neck and back alignment. Baby Elephant Ears is made in the USA and features adorable patterns for baby girls and boys. Matching blankets, loveys and gift sets are also featured to complete a great gift for mom. Available for $21.95. Baby Elephant Ears
2. Padalily was founded by Lily Winnail after being tired of the handle of her baby's car seat cutting into her arm. Trying to find something to give her some relief and comfort, especially when her baby was getting heavier, she gave new meaning to the phrase "necessity is the mother of invention"!  Using her love for designer fabrics and her fashion know-how, she created and patented the first stylish car seat handle pad. New moms will just love this product and is a perfect and unique baby shower gift. There are loops on either end, so mom can clip on toys, pacifier clip, keep car keys handy when juggling baby and packages, etc. Available for $24.99. Padalily Car Seat Handle Pad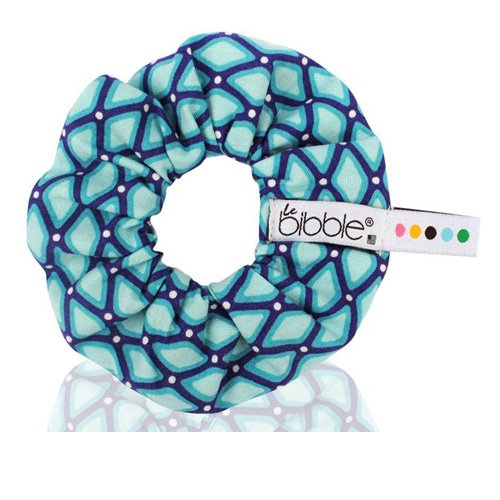 3. You make ask… what is a LeBibble? LeBibble is an ingenious invention created by new mom, Michelle Cloney. Tired of constantly wiping her 3 month old daughter's chin from formula leaking from the bottle's cap down her neck and onto her clothes. So she came up with the idea to create a "bib" for the bottle. The top side features bright, colorful patterns that little eyes are drawn to, and it features an absorbant organic underside, just perfect for wiping little mouths after they're done and saving mom time not searching for a burpie to handle the same purpose. And, the extra long logo tab babies love to twist and play with when drinking from their bottle. Available for $9.49. LeBibble Bottle Bib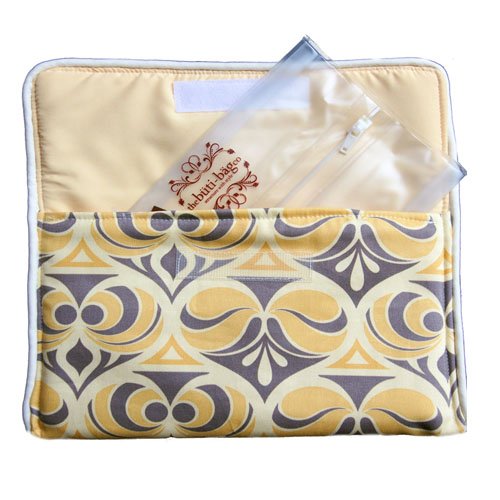 4. We feature two great items from The Buti Bag Co., founded by Nicole Williams. The first is a diaper clutch, called Bunvelope. Aptly named as it can hold up to 2-3 diapers as well as enough room for wipees and diaper cream. The inside has a sueded water-repellent lining and a free wipe case is included to keep your wipes moist longer. Nicole wanted to create a bag that was not only useful, but also fashionable as well so that she can use it as a fashion clutch. On sale now for 20% off at $21.00.
The second item from The Buti Bag Co. is their "Binkmeister" pacifier clip. The quintessential gift for a mom's sanity! Keep that pacifier from the dirty floor or the dog's mouth by clipping to baby's clothing. Available for $9.00. Buti-Bag Co. "Buttercup" Bunvelope Diaper Clutch.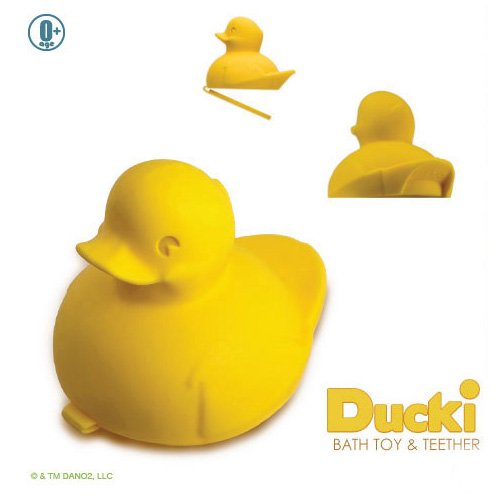 5. One of our favorite new mom products was invented by a Dad for his little girl, Bella. Daniel Monaham is a pop art sculptor who sought an alternative to plastic teething toys made in China that contained lead, phthalates and BPA. He wanted fun, safe toys for little Bella's hands to grasp that would eventually find their way into her adorable mouth. And so with the help of his pediatrician mother and chemist aunt, he launched Dano2. The Dano2 Duck uses top-rated medical grade plastic entirely free of PVC and the chemicals noted above. They're also made in the USA! The duck teether doubles as a bath toy and comes in blue, pink and yellow. We are promoting Dano2 at 60% off for a retail of only $4.00 because we believe in its safety and the health of your baby. Dano2 PVC-Free Yellow Bath Toy Ducki and Teether
These are some great baby shower gift ideas and all of them are made in the USA!