Planning in advance for your new baby's arrival is the secret to making things a bit easier for you and your baby. That's why we've developed our "Take Me Home, Mommy" checklist.
Checklist Item #1: Getting Started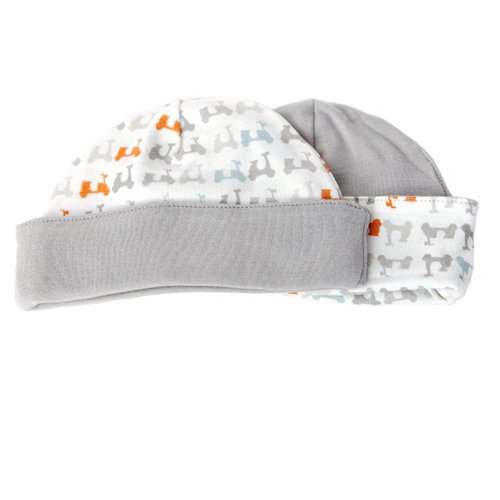 Have the right amount of must haves to keep baby warm and comfortable those first few weeks. Here's a checklist of necessary clothing items:
Several small, soft baby caps for warmth.
Eight pairs of baby socks and/or booties
Three to four comfortable outfits for daytime. Natural and organic onesies, gowns, etc are incredibly soft against baby's tender skin and are a great choice. You can also select 100% cotton garments, which are also a soft and breathable fabric – perfect for newborns.
Several gowns for sleeping that have draw string closures to keep toes warm.
They grow incredibly fast – make sure you are ready for that quick leap to 3-6 month and have a few basics on hand.
Make sure you have a 100% cotton or a light jacket on hand for outings.
If you plan to swaddle your baby, make sure you have at least 6 swaddle blankets on hand that are soft, preferably organic which are free of dyes and chemicals.
Checklist Items #2: Stepping Out
It's time to take your baby home from the hospital and you should think about a good "Take Me Home" outfit as more than likely the family Paparazzi, with their iPhones drawn, will be taking photos to commemorate this exciting event. Or, you may have family and friends over in a week or two to introduce your darling and first impressions are quite important! So, here are some ideas for dressing for the great debut!
A. Traditional with Edge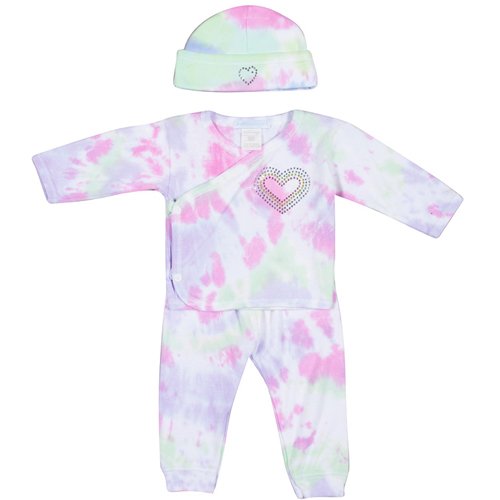 Baby Steps 3-piece 100% cotton tie-die outfits consist of pull up leggings, a kimono-style wrap top and a matching hat. Choose from colorful tie-dye designs with accents of baseballs or cars for boys, or sparkling hearts for girls. Our William and Neville sets for boys and Mara and Rose for girls are extremely popular and also feature coordinating swaddling blankets
B. For the Fashionista
There are so many gorgeous newborn gown and hat sets that are all equally impressive and adorable. Some of our favorites come from our most desired designers such as Haute Baby and Cachcach. For example, check out these adorable fashion-forward "Take Me Home" sets for your little girl:
C. Natural and Organic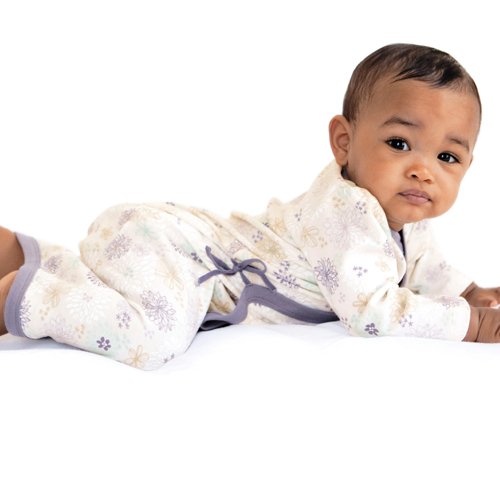 Finn+Emma designs strike a balance between what's stylish, whimsical, sophisticated, classic, contemporary and sustainable. Their fresh prints, modern colors and heirloom quality construction create a wonderful world for the organically grown baby! In addition, all garments are produced in fair trade settings in Peru that focus on social and economic independence for local people, especially women. Check out the Finn+Emma Kimono Style Gown.
Checklist #3: Baby Comfort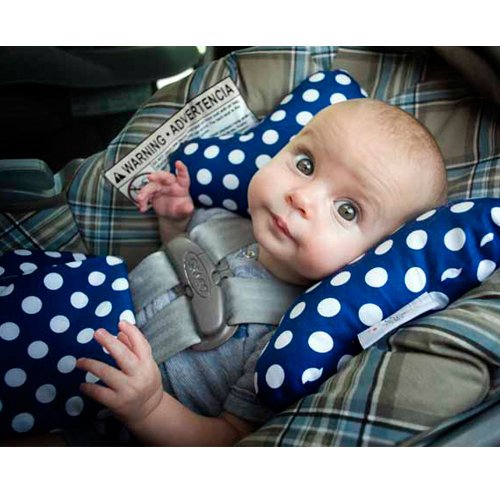 Take your baby home in this fabulous new, award-winning essential that supports your baby's neck in the car seat, stroller, changing table – wherever support is needed. This fabulous item was mommy designed by Alicia Overby who was trying to find a solution to her baby's constant discomfort. She learned it was most likely due to the strain her baby experienced during labor. Working together with a chiropractor, the first Baby Elephant Ears was conceived! These pillows provide great spinal-neck comfort that babies require and they're fashionable, too! Choose from a wide assortment of designs. Matching blankets, loveys and bibs are also available. This is a great baby shower gift to give to new moms. You can shop for head and neck pillows here: Baby elephant Ears Support Pillows.
Stay tuned for more ideas for you and your newborn baby.
We take great pride in our unique baby fashions and the fact that 90% of the products on our site are 100% American-made in the USA. The remaining 10% of products that are produced in South American and European countries that provide fair wage and engage in fair trade practices for their employees.