There are so many milestones that you simply must capture images of, and one of the most important for many families is the first Christmas. Christmas is a magical time of year and while the photos of a baby crying on Santa's lap can be cute – we think we can do much better! Here are a few newborn Christmas photo ideas that will help.
1. Location, Location, Location
Don't feel that you have to stay stifled in a photo studio. Instead, look for holiday backgrounds that may be in plain sight. This includes things like a Christmas tree farm or having photos taken on your lawn with all of your Christmas lights in the background. If you have a little girl, the Lemon Loves Layette Jada, paired with the Poppy Sweater and the Poppy Knit Hat, is simply stunning and photographs beautifully.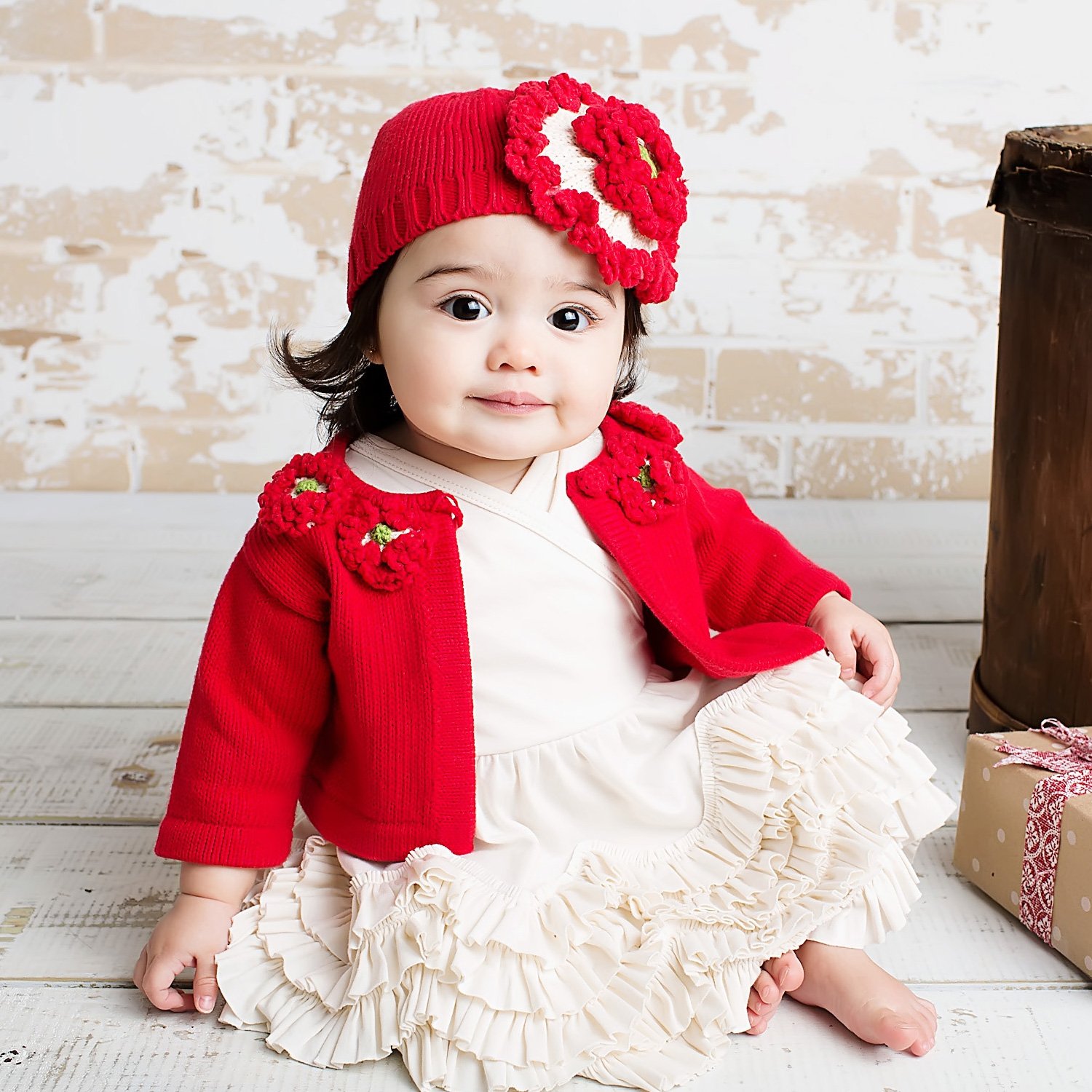 2. Don't Always Go for Posed
Some of the best, most memorable and cherished holiday photos you'll cherish are the candid ones, or photos taken when you and your baby aren't posing. If you're looking for a great combination for your baby's first Christmas outfit as well as an outfit that will photograph well try pairing together the Ruffle Butts Red Ruffled Cardigan with the Kennedy Plaid Diaper Cover, the White Footless tights, and the Lemon Loves Layette True Red Lilly Pad Headband. This outfit is not only beautiful, it's comfortable enough for your little one to wear all Christmas day.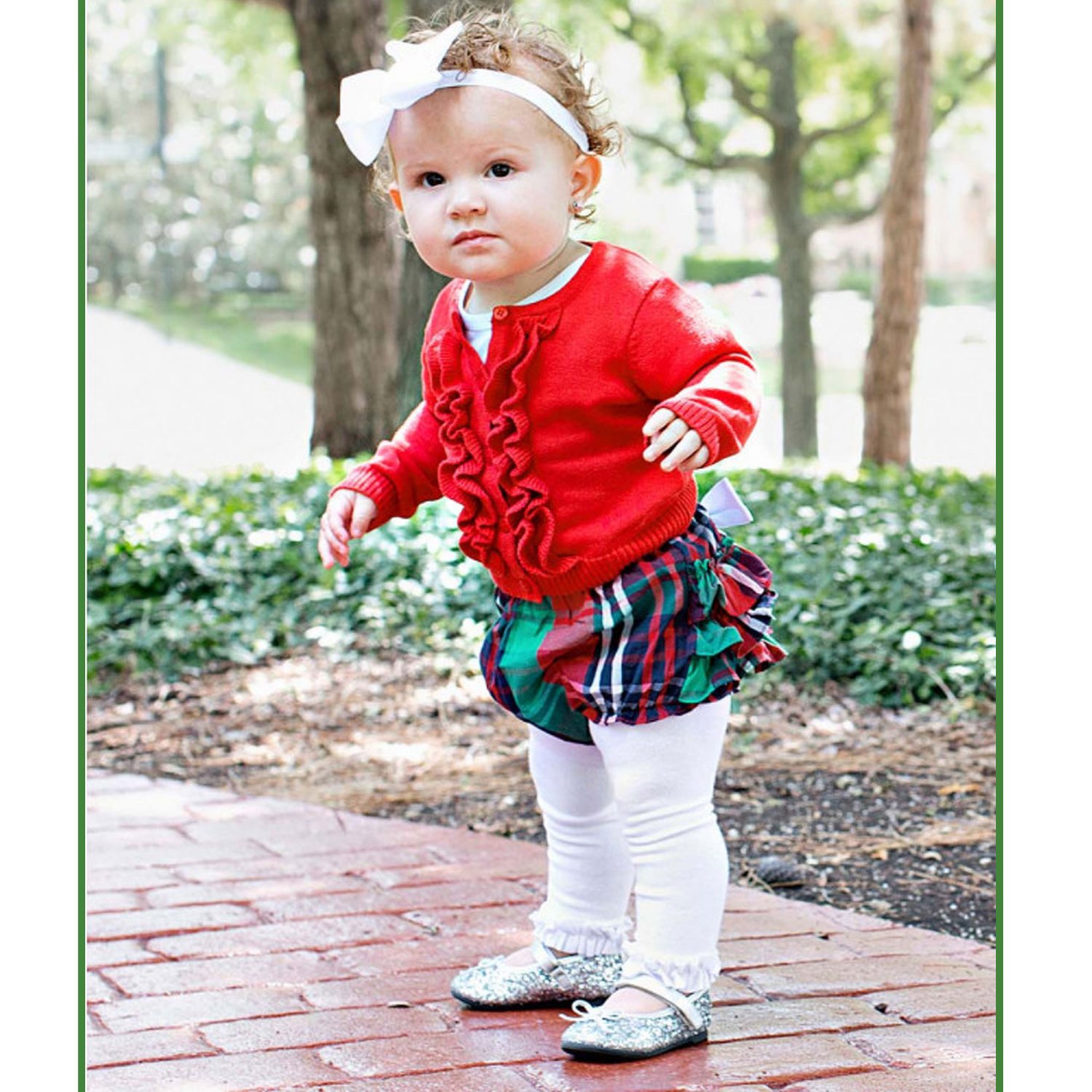 3. Sometimes "Cute" Is Fine
While it's all good to go for chic or trendy, remember that sometimes cute is just fine! You can't get much cuter than if you pair any one of these accessories with your baby girl's outfit: Ruffle Butts Red Satin Headband, Ilybean Ruby Holiday Nursery Hat, or the Ruffle Butts Red Diaper Cover with Organza Bow.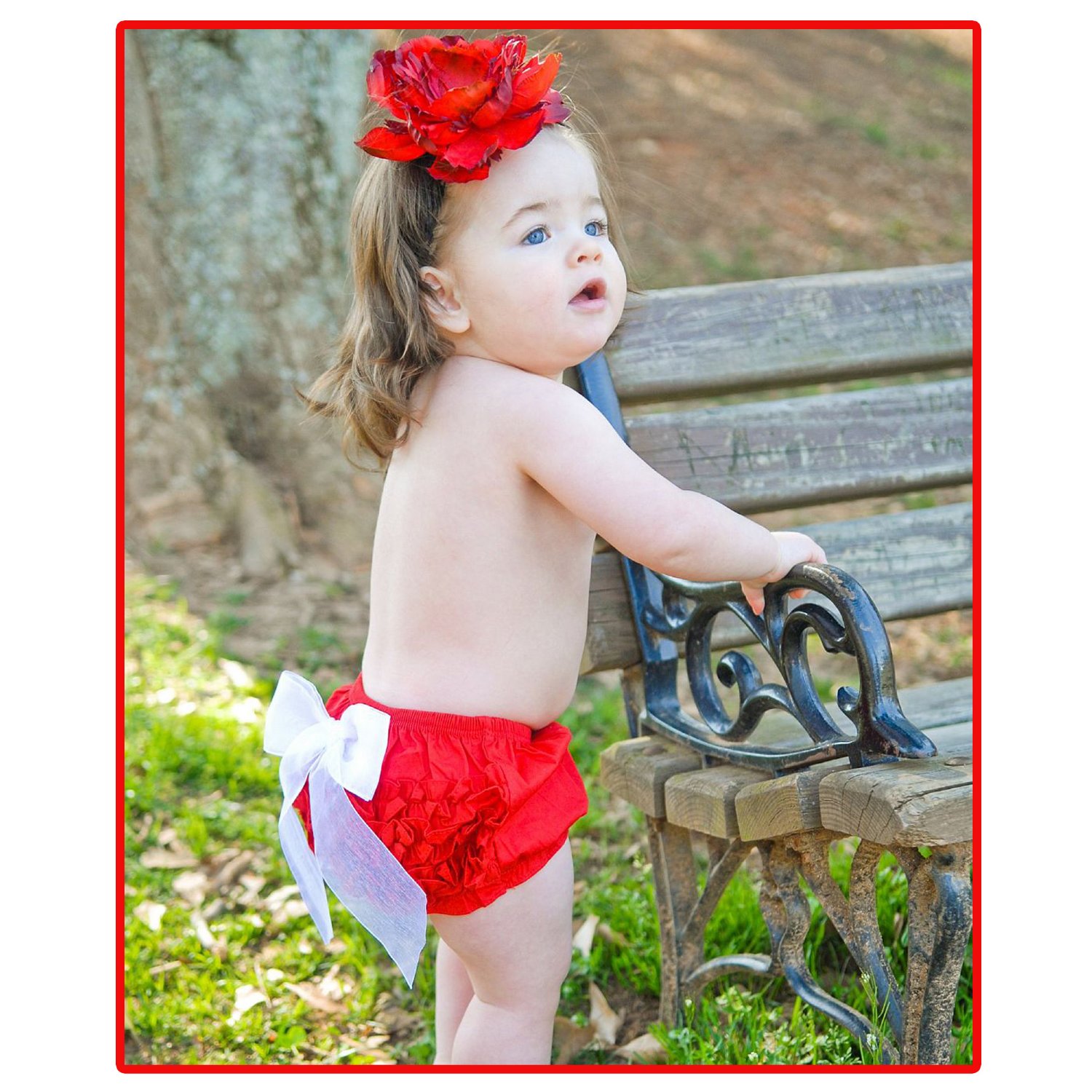 4. Snag Sleepy Photos
The Night Before Christmas is a holiday necessity for many families and, if you do a photo shoot with the Ilybean My First Christmas Nursery Hat or the Haute Baby Santa's Helper Footie – when you add the book and some pajamas for mom and dad, you'll wind up with trendy photos that are not only adorable but honestly enviable.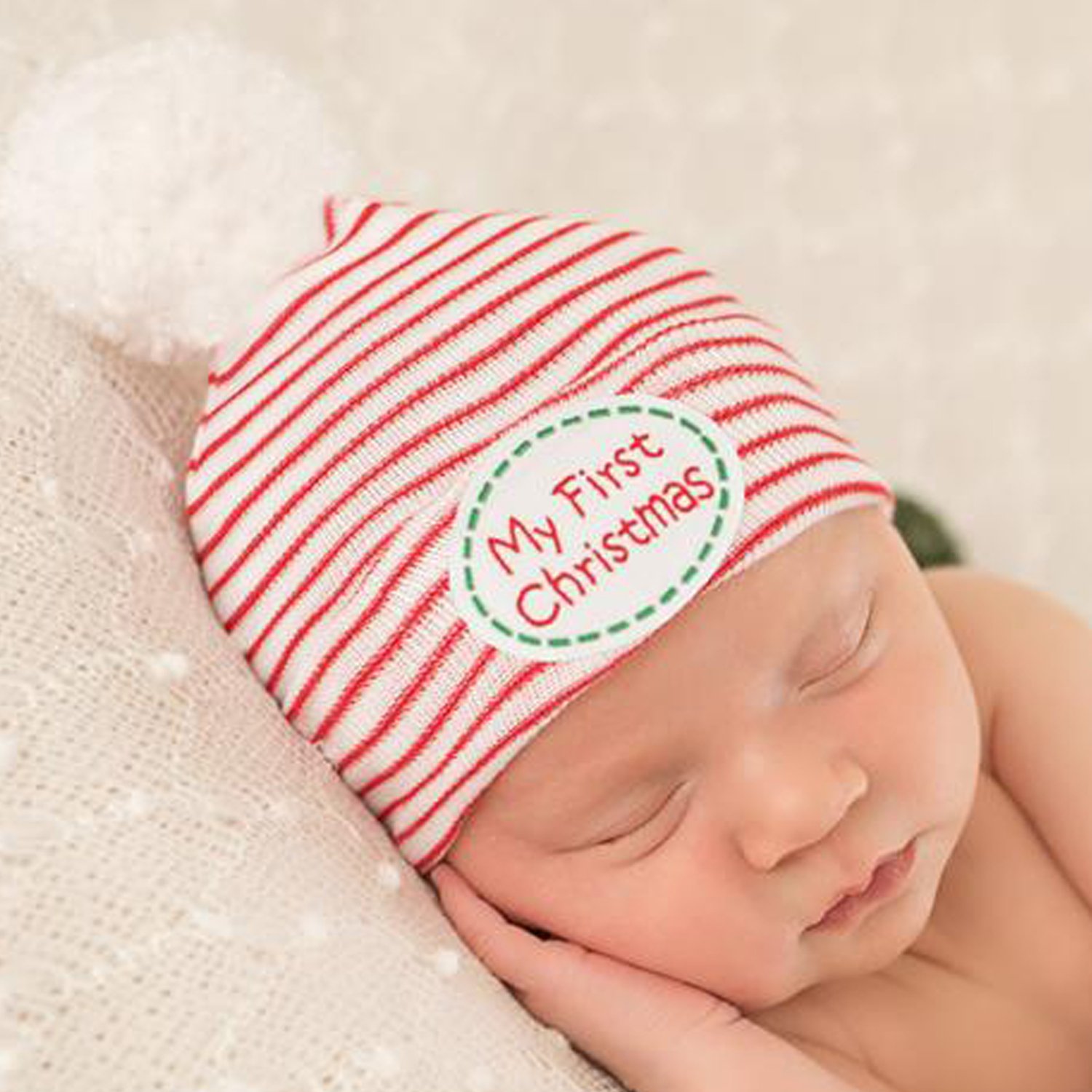 With these newborn Christmas photo ideas, you are certain to give yourself the gift of wonderful holiday photos. Shop for your baby's first Christmas outfit now online with Baby Bling Street.