Is there anything more precious during the holidays than the photos that result from this festive season? One trend that is always popular is taking Christmas photos with the entire family wearing matching pajamas. More and more retailers are offering cute sets to make these Christmas photo dreams possible. When you have a little one, however, finding a set of family pajamas with baby sizes can be extremely difficult. 
The great news is that, when it comes to these photos, your baby is really the star of the show, so it is perfectly acceptable to purchase your little one an outfit that complements the rest of the family's pajamas without being a perfect match.
It's a smart idea to look for baby Christmas rompers when you're planning your family pajama portrait. Not only are rompers much more comfortable for little ones to wear for longer periods of time, rompers are also absolutely adorable.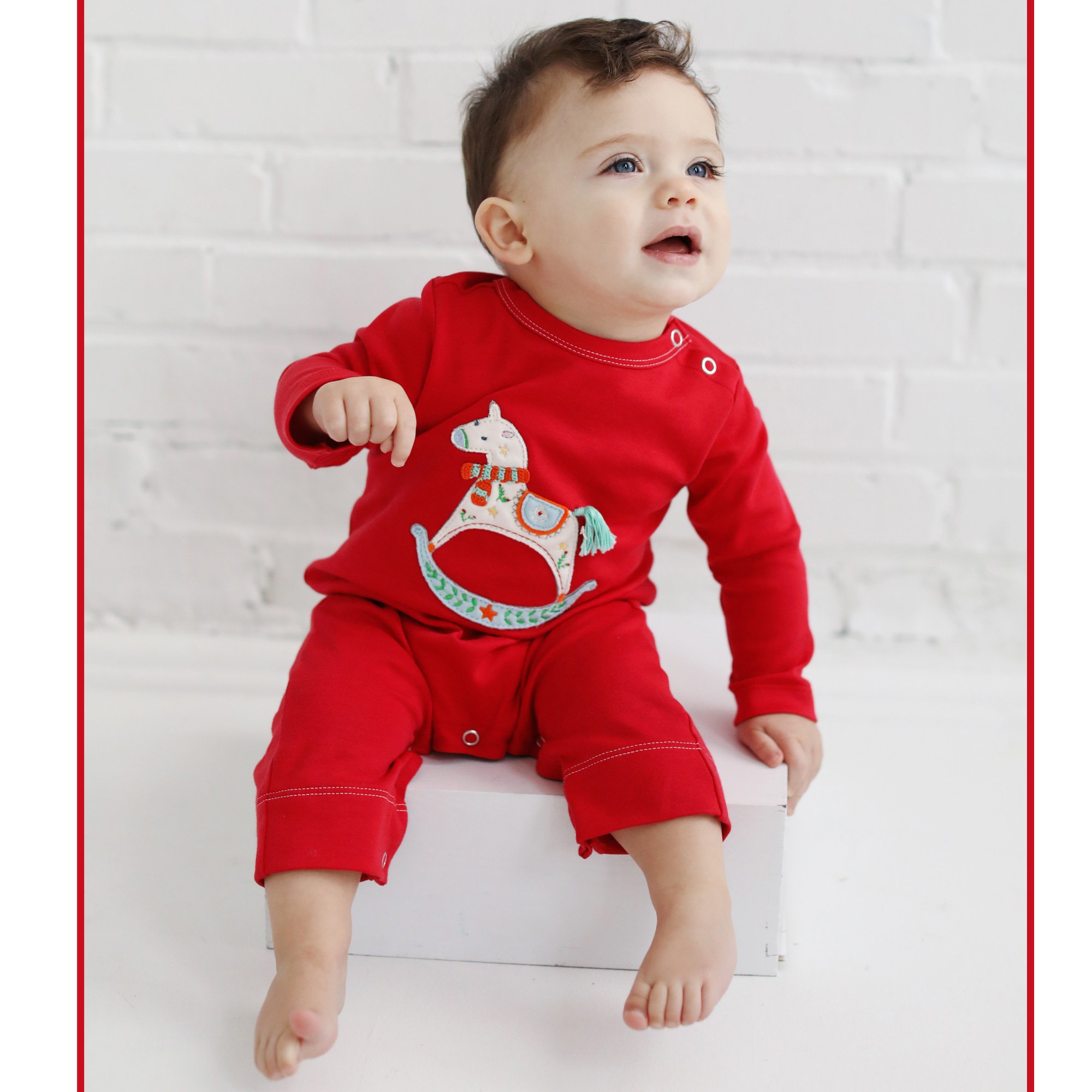 Take the Lemon Loves Layette "Rocking Horse" Unisex Romper pictured above. This bright red romper features a cute rocking horse on the front of it, while the Lemon Loves Layette "Guardian Angel" Romper is the perfect option for families looking for baby Christmas rompers to accommodate a more neutral color scheme.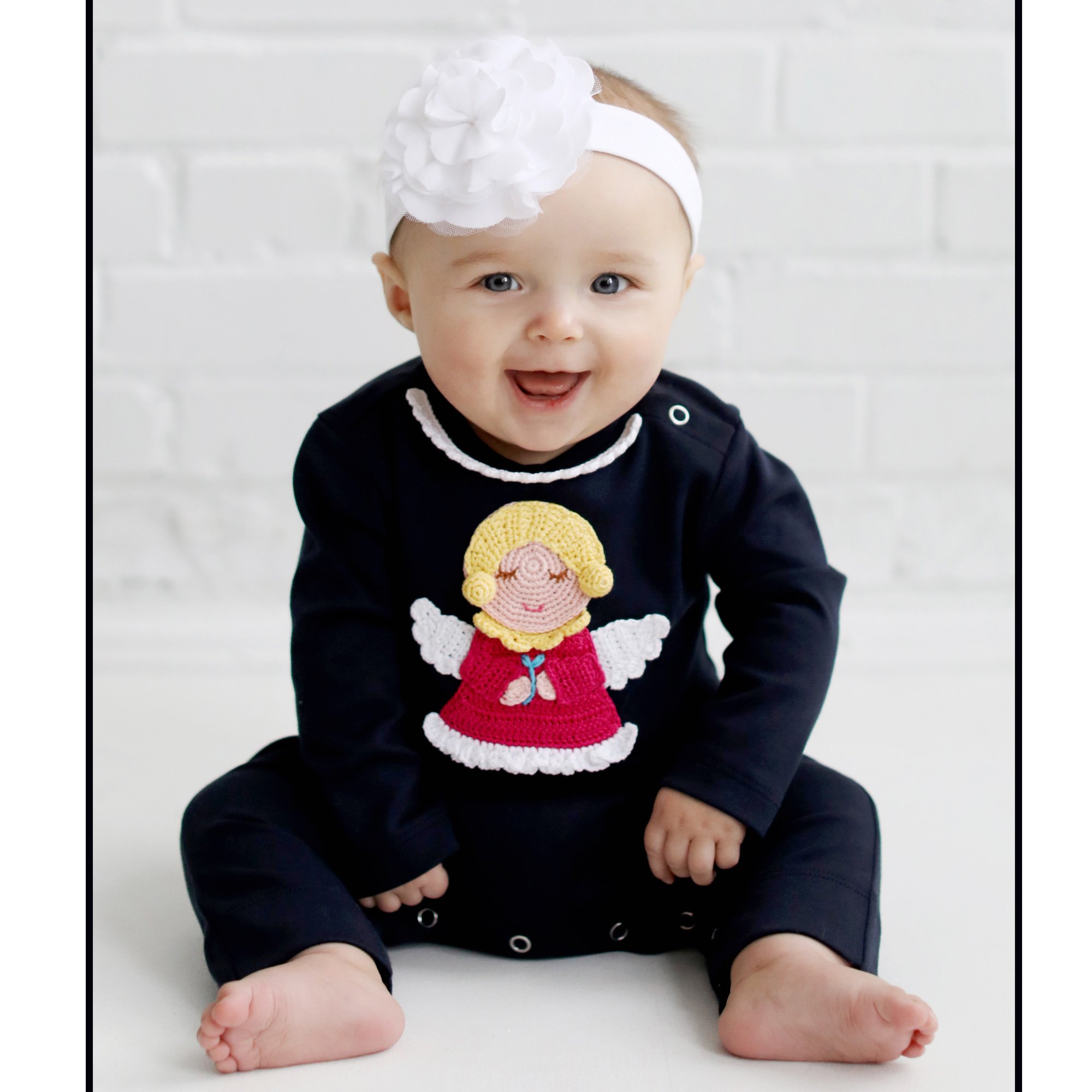 One set of rompers that is truly diverse are the Lemon Loves Layette "Olivia" Rompers. That's because not only does this style come in a brilliant white (see below), you can also purchase it in beige or red. The simple yet gorgeous design allows you to easily match the rest of your family's pajamas.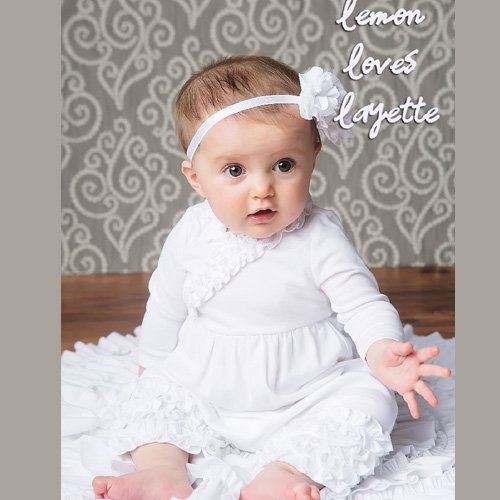 The Lemon Loves Layette "Peony" Romper is also a great choice, as you can get it in eggnog or true red.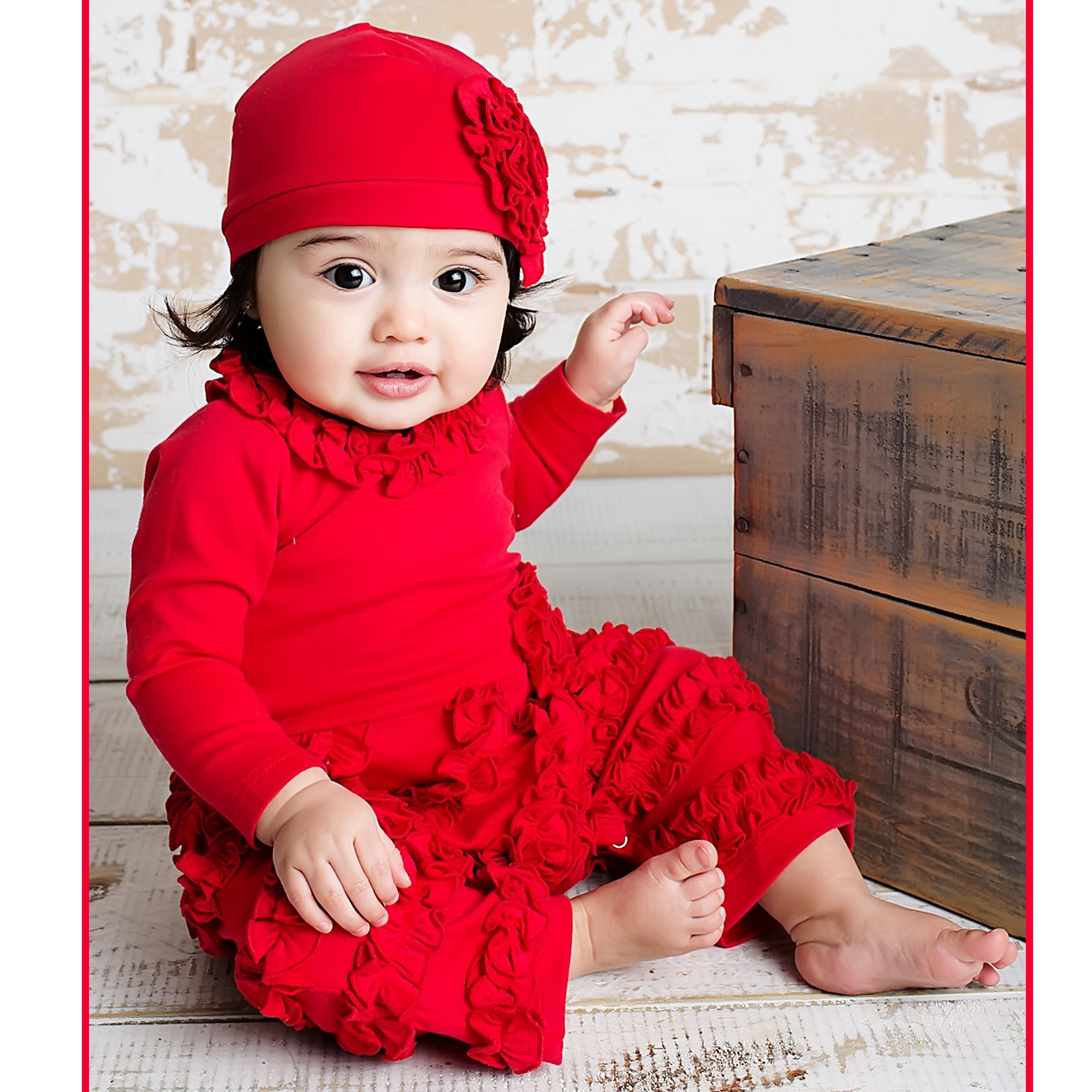 These simple yet elegantly designed baby Christmas rompers are the perfect things to pair with any pajama sets. Instead of struggling to find matching family pajamas with baby sizes, just pick up the color scheme of the rest of the family's outfits and coordinate!